Longrun Cloud Intelligent Cloud Platform
Longrun Cloud Intelligent Cloud Platform please login: www.longrunyun.com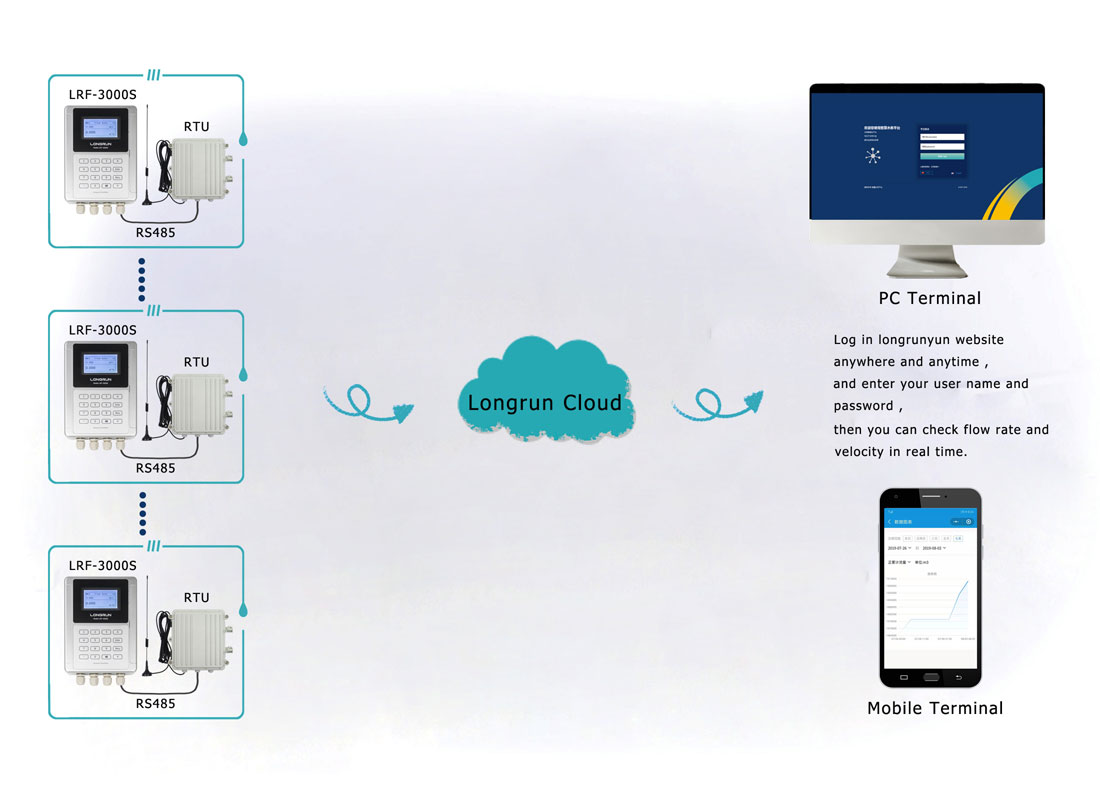 Environmental-friendly Solar Power System
Presentation Overview
•Environmental-friendly solar power system is composed of a solar panel, intelligent controller (hereinafter referred to as "controller"), and maintenance-free rechargeable battery.
•The working principle of the solar power system: the solar panel converts solar radiation into electricity during the day-time to recharge the maintenance-free rechargeable battery and then supply power to the ultrasonic flow meter. The controller protects the battery from over-charge, over-discharge, anti-charge and keeps the stability of the voltage output, etc.
Charger

Solar Power
CONNECTION
Main technical parameters
| | |
| --- | --- |
| Solar Panel | 18V/22W |
| Battery | 12V/33Ah |
| Output Voltage | 12V/500mA |
| Temperature Range | 0~50℃ |
| Flow meter Watts | Less than 4W/ hour |
Operation continuously for 120 hours, about 5 days, is the result of a different series tests under by turning off the backlight, with 4-20mA no load and with the relay not operating.

Ultrasonic flow meter
Accessories

Application photos